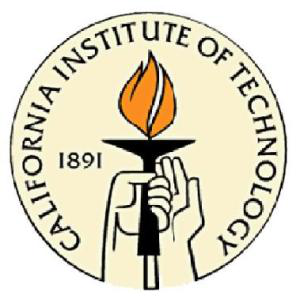 The California Institute of Technology Center for Technology and Management Education (CTME), CALIFORNIA INSTITUTE OF TECHNOLOGY
Caltech Center for Technology and Management Education's project management programs provide the opportunity to learn and apply new project management tools, practice project management skills, and get valuable feedback from our instructors who are subject matter experts with extensive industry experience. The program emphasizes proven methods for managing complex projects with stringent cost and schedule constraints.
Caltech instructors are subject matter experts chosen for their extensive project management experience. They provide practical examples and lessons learned to create an exceptional learning environment for performance-driven professionals. Case studies and in-class exercises reinforce key concepts and enable participants to apply the material to challenges in their current environment.
Participants will learn to:
Establish the business case and project charter
Learn practical methods for decision-making, conflict management, and team development
Communicate clearly to customers, external stakeholders, and team members
Avoid common planning pitfalls and mistakes
Track technical efforts against cost, schedule, and performance targets, and avoid overuns
Identify, prioritize, and mitigate technical, cost, and schedule risks
Prepare for PMP® certification
Choose from a variety of project management short courses and certificate programs, including the public Project Management Certificate Program (held on Saturdays) and the Project Management Professional (PMP®) Review. All programs can be customized to address your specific business challenges.
PMI and PMP are registered marks of the Project Management Institute, Inc.


Drucker MBA,Drucker School of Management, Claremont Graduate University
The Drucker MBA program examines management as a creative, people-driven discipline, empowering you to become a leader who pushes companies, nonprofits, and institutions to the next level.
The Drucker Master of Business Administration (MBA) is unlike any other. Fueled by the management philosophy of Peter Drucker, one of the greatest thought leaders of our time, our curriculum grounds you in business basics and the creative practice of management. You will build upon business essentials in marketing, finance, accounting, operations, strategy, and leadership while putting theory into practice through client work, research projects, and exposure to executive leaders and working professionals. You'll collaborate with diverse classmates from around the globe and top-ranked faculty who will lead you toward your future.
Our students are able to select from diverse electives, concentrations, and dual-degree options. With full- and part-time tracks of study and multiple points of entry, you'll be able to earn your MBA on your terms, augmenting the demands of your ongoing professional life.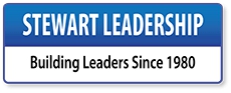 Leadership Development system,Stewartleadership
Building and Developing Results-driven Leaders for Over 35 Years,
We have been building leaders for Fortune 500 companies, government agencies, and start-ups for over 35 years. After John Parker Stewart left Lockheed Corporation where he managed executive and leadership development for 86,000 employees he started Stewart Systems, a leadership development company focusing on leadership training, 360 degree assessment, and orals coaching. The company grew and expanded into a complete human capital development company now known as Stewart Leadership.
Stewart Leadership has led several multi-million dollar change efforts for multi-national corporations in successfully realigning their operations and manufacturing processes, and has united diverse corporate cultures during multi-billion dollar mergers and consolidations. Today, it is a fast paced growing business with a network of trusted partners and consultants specializing in talent management and leadership development consulting, coaching, and training.